Start of main content.
event
Revival School 5/27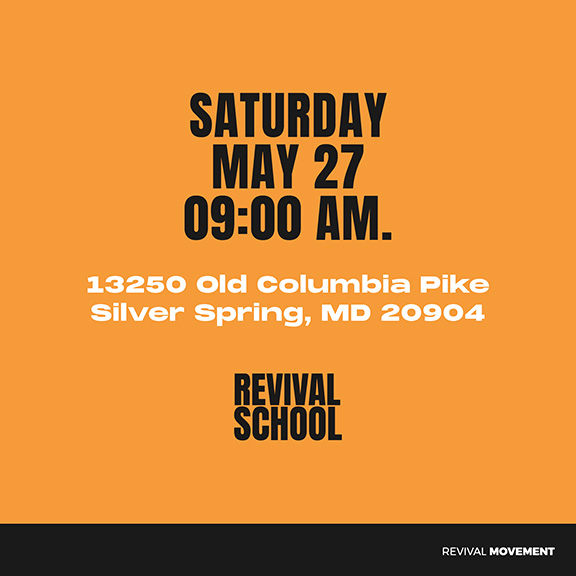 We lead our children first so they may know a true Revival!
Join us with your young ones this Saturday, May 27 at 9:00am. We will host a Bible study session with crafts, storytime, snacks and drinks to keep the young ones entertained.
13250 Old Columbia Pike
Silver Spring, MD 20904